We are proud to welcome Emma Wang as our first-ever Marketing VP and Rachel Zou as our new Finance Director.

The Chinese economy, facing strong headwinds, was hit further by turbulent domestic and US public markets, recent layoffs from tech giants, and stringent lockdown policies. Unsurprisingly, sentiments in China's venture market have cooled dramatically compared to the zeal we experienced only a short few months ago. During these uncertain times, however, we at Eminence are more focused than ever and will continue to invest in China's best SaaS companies, now at healthier valuations. Meanwhile, we have continued our institutionalization effort by upgrading our back office, streamlining diligence processes, improving LP communications and services, and investing in marketing and portfolio management.
We remain dedicated to China's early-stage enterprise cloud market. As of March 31, 2022, about 30 enterprise cloud startups have joined the Eminence family. Our investment principles and team members are driven by our values:
Be an owner

Be entrepreneurial

Be radically candid

Create unmatched value

Win big in the long run
Today, Eminence is excited to welcome two highly talented professionals, Emma Wang and Rachel Zou, to join our team. Emma Wang, our first-ever VP of Marketing, will be responsible for public relations and marketing. Rachel Zou, our new Finance Director, will lead our back office including fund operations and risk management. Emma and Rachel have already made a huge difference at Eminence, and we are thrilled to have their expertise in brand building, fund operations, and post-investment management.
Emma Wang, VP of Marketing
Emma joins Eminence as our first-ever VP of Marketing. Before Eminence, Emma was a senior marketing director at Gopher Asset, a subsidiary of Noah Holdings (NYSE: NOAH), where she was involved in brand marketing and public relations. In her earlier career, Emma worked at Ruder Finn and Fleishman Hillard, two of the most prestigious public relations firms, as well as Ping An Leasing, a wholly owned subsidiary of Ping An Insurance Group (HKG: 2318), as a brand director. Emma holds a master's degree in Journalism and Communication from Fudan University and a bachelor's degree in Life Sciences from Nankai University.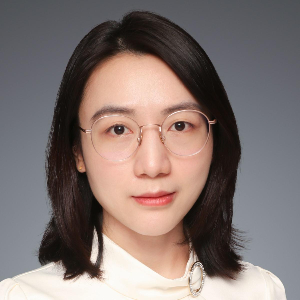 Rachel Zou, Director of Finance
Rachel is responsible for fund finance and accounting, compliance, and post-investment management. Before joining Eminence, Rachel spent more than seven years as an audit manager at PwC. Rachel is a CPA and a CFA charterholder. She holds a bachelor's degree and a master's degree in Biomedical Engineering from Shanghai Jiaotong University.